Police are appealing for help to trace a Wrexham man who has not been seen since the morning of September 18.
NWPControlroom
30 mins ago
Shed broken into and #GTAVALANCHE bike stolen on Ferndale Rise, Gwersyllt. Info? #dial101 R149605 #wrexham #cfr PIC:
Pete Evans
2 hours ago
@wrexham
Nice Sunday treat.. Hawker Hunter and English Electric Canberra just flew over Johnstown. Vintage aircraft heaven :)
Mr Steven
6 hours ago
@wrexham
Battle of Britain Hurricane PZ865 just passed over Garden Village :)
Wrexham.com
7 hours ago
Simon Griffiths
8 hours ago
Mornin all, a few jobs to look at first then out and about on the patch. If you need to speak to me fee free to dm me on here
@wrexham
Wrexham.com
17 hours ago
Just now: RT
@cheshirepolice
: Please avoid the A483 Wrexham Road Nr Pulford, the carriageway is blocked following a 2 vehicle RTC

Wrexposure MusicFest
1 day ago
Due to the date change, our website is currently having some changes made and will be live again very soon! See you all 4th April 2015! :-)
Fiona Williams
22 hours ago
St Peter's Primary
22 hours ago
Hope everyone enjoyed the swim night with Rossett swimming club at Waterworld
@wrexham
Packed pool & a challenging inflatable (for adults!)

NPAS Hawarden
1 day ago
A contingent of 9 Robinsons at Hawarden today - we don't know why we had the pleasure. PIC:
Sophie
1 day ago
@wrexham
If anyone finds a white iPhone 4s can you please message me. It's got loads of special Baby pictures on that mean a lot xx
wrexham lager club
1 day ago
Wrexham.com
1 day ago
Fun at Halfords today as the security grill at the front won't go up - staff and the odd customer outside! PIC: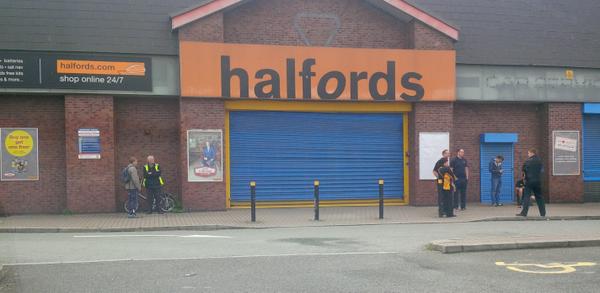 Annabel Lansom
1 day ago
@wrexham
.com free kids clothes and cake for Macmillan here until 2, church of JC, Herbert Jennings ave. pls retweet
You can view our last 500 tweets in our Twitter Archive by clicking here.
Wrexham Forums
B